Event Overview
The twelfth annual Citizens Pell Bridge Run will be held on Sunday, October 15, 2023 at 7:15 AM. Starting in Jamestown and finishing in downtown Newport, this point-to-point event is open to runners and walkers of all ages and speeds! The 4-mile road race and walk is the only day of the year pedestrians are permitted to cross the famous Newport Pell Bridge. 100% of net proceeds from this event will go to support local nonprofit organizations through the Rhode Island Turnpike and Bridge Foundation. Gather your friends and family for a day of fun, fitness and stunning views!
Mission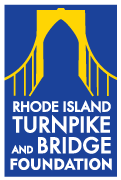 This event is not-for-profit and 100% of net proceeds will go to support local not-for-profits.
The Rhode Island Turnpike and Bridge Foundation has provided support to dozens of nonprofit organizations throughout Rhode Island through the funds raised by the annual Citizens Pell Bridge Run and the 4 Bridges Ride events. Each year, approximately 30 partner organizations are identified to receive foundation support.
Pre-Race Information:
Bib Pick-Up
Registered participants will receive a race bib number and event shirt at registration at the The Newport Marriot Atrium.
Onsite registration is available on Friday and Saturday, but not on Sunday!
Friday, October 13: 4:00 – 6:00 PM (@ Ragged Island Brewing Co., 54 Bristol Ferry Rd, Portsmouth)
Saturday, October 14: 9:00 AM – 1:00 PM (@ the Newport Marriott, 25 America's Cup Ave., Newport)
Sunday, October 15: 5:30 – 6:30 AM (@Newport Transportation Center, 23 America's Cup Ave., Newport)
We very strongly encourage participants to pick up their bib and shirt on Friday or Saturday at the packet pick up to alleviate race morning delays. There is no onsite registration on Sunday. 
Photo ID Required
All participants must present a photo ID to pick-up their bib. Participants may pick-up for friends and family, but must provide a copy of the ID or a photo of the ID on their phone for verification.
Race Day Information:
Schedule of Events
5:15 AM: Bib Pick-Up open (no onsite registration)
5:30 AM: Shuttle Wave 1 departs Newport
5:45 AM: Shuttle Wave 2
6:00 AM: Shuttle Wave 3
6:15 AM: Shuttle Wave 4
7:15 AM: Race Starts in Jamestown
Parking
There is NO PARKING at the race start in Jamestown. All athletes must use the shuttles from Newport or be dropped off at the designated athlete drop-off locations. Parking Locations Map.
Free parking is available at the Newport Visitors Center until 9:30 AM. Space is limited in this lot so we encourage you to consider all parking options throughout Newport, but please be aware that parking meters and major lots are still charging at this time of year.
Shuttles
In order to put on this event, we must comply with strict time constraints and appreciate your cooperation and respect for our requirements. We understand that the early start time, shuttles, and the point-to-point nature of the race adds unique challenges. We particularly ask for your attention in adhering to your shuttle assignment (assigned Friday, 10/15)  in order to get everyone to the start line on time.
Shuttles will begin transporting athletes from the Newport Visitors Center to the starting line in Jamestown beginning at 5:30 a.m. It is critical to event operations that all athletes abide by their assigned shuttle time. Times are based on your registration order. Those participants that signed up earliest have the later shuttle times. No shuttles will leave Newport after 6:45 a.m. Shuttles are available for registered participants only. You will need your race bib to board the shuttle.
Drop-Off Option
Athletes wishing to be dropped off near the starting line coming from Newport will take the East Shore Rd exit just after the toll plaza and head north on East Shore Road until they arrive at the designated drop off location. Drop-Off Locations Map.
Athletes coming from the West Bay will take the first exit in Jamestown and follow signage to the designated drop-off location. NO PEDESTRIANS ARE ALLOWED TO EXIT THEIR VEHICLES ON Route 138.
Waved Start
Due to the large participant field, there are multiple wave starts of roughly 200 – 300 participants in each wave. The first wave starts at 7:15 AM, then sequentially minutes apart, one after the other after that. Runners and walkers will be asked to organize by pace time with elite runners going off first and walkers going last.
Please Stay in the designated pedestrian lane. Do not delay while on the bridge.
Gear Bag Drop Off
Due to the early start time and race distance, there will be no free gear drop off at the start or finish before the race. Dress appropriately for the cold and wind. It is required that athletes wishing to shed layers do so before they get on the bridge. Do not leave any items on the bridge. All clothing collected will be donated to charity.
Extreme Weather Policy
Our events are held rain or shine. However, there is always the potential for extreme or severe weather conditions. Race organizers will do as much as we can to ensure the experience is as safe as possible. In the event of severe weather, the race may be delayed as race officials consult public safety officers. If there is more than a short delay, if conditions persist, or the forecast calls for extreme weather, race officials reserve the right to alter or cancel the race. We do not schedule "rain dates". Any decision to cancel an event is done as an absolute last resort and is made collectively with local risk management, police, fire & rescue, and medical personnel as appropriate. In such situations, there will be NO REFUNDS as registrants accept any such risk of their entry free when signing up.
Please check the website, our Facebook page, and your email before the race for any changes or cancellations.
NO Strollers or Pets
We do not allow strollers or pets on the bridge. All participants MUST be registered for the race, including infants and toddlers.
Volunteer With Us
In order to provide our participants with the best experience possible we are actively seeking event volunteers, groups and volunteer leaders. Please email Claire Akin at [email protected] for more information.
Post-Race Information:
Awards
The top male and female finisher, along with the top age group award winners, will be recognized at the post-race festival.
Food and Beverage
Water, hot chocolate and coffee will be offered at the starting line in Jamestown. We will host one on-course water stop at the base of the Pell Bridge in Newport.
Water will be available at the finish from Polar Seltzer.
Frequently Asked Questions
Please thoroughly review the race website and frequently asked questions page. If you have any additional questions please contact us at [email protected].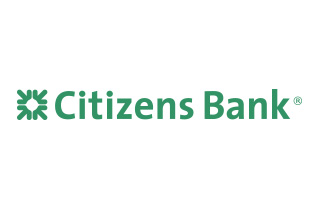 May-November October 1 October 8